---
Making delivering software more predictable, more reliable, and more fun.
---
Development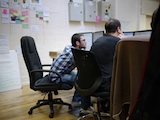 We can undertake custom development projects, or come and work as part of your existing team to help you deliver your product. We work using agile development practices and rigorous engineering techniques.
Training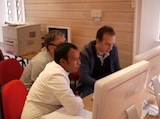 We offer coaching and training tailored to your needs. We focus on workshops and practical exercises to reinforce learning and help people to apply principles. Topics cans vary from process to programming.
Education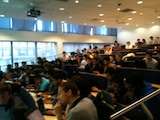 We work together with leading universities to create and deliver courses that reflect current industrial practice. We believe it is important to help to develop relevant skills in the next generation of software engineers.
---
"I asked Develogical to tailor a bespoke TDD course for our team. We were aware of TDD and Unit Testing but weren't sure how we could adopt in our established realtime image processing application. They did a great job in ensuring the course was relevant to what we do, even tailoring some of the exercises to use our own codebase. The course was well received by the team, and it was also very enjoyable. The result is that we were able to come back to our desks and start practising what we had learnt." - Sean Hosking, Red Bee Media.
---
Develogical is a software development consultancy based in London, UK. We specialise in agile software development practices, training, education and research. We can work with you on development projects, or offer hands-on coaching or consulting for a team wanting to improve their development practices. We believe in the power of agile methods to increase the performance of a development team, in terms of the quality and the value of the work that they produce.
How To
Contact

Us

Develogical is based in London, UK, and works mainly in the London area, but can travel.
---
If you'd like to get in contact with us to discuss whether we might be able to work with you, or any other matter, please send us an email at
contact at develogical dot com
.
---
---
Develogical Ltd is a company registered in England and Wales. Company No. 07121194. Registered Office: 20-22 Wenlock Road, London, N1 7GU. Copyright 2015 Develogical Ltd.
---